🍽Like many offices, the studio I worked in also has a ritual of sharing weekly agendas on Monday morning during a shared breakfast. Yet rituals can quickly become mundane tasks and people gradually lost interest.  How might we make the weekly agenda sharing meeting more playful? And most importantly, how can we make our Mondays more enjoyable?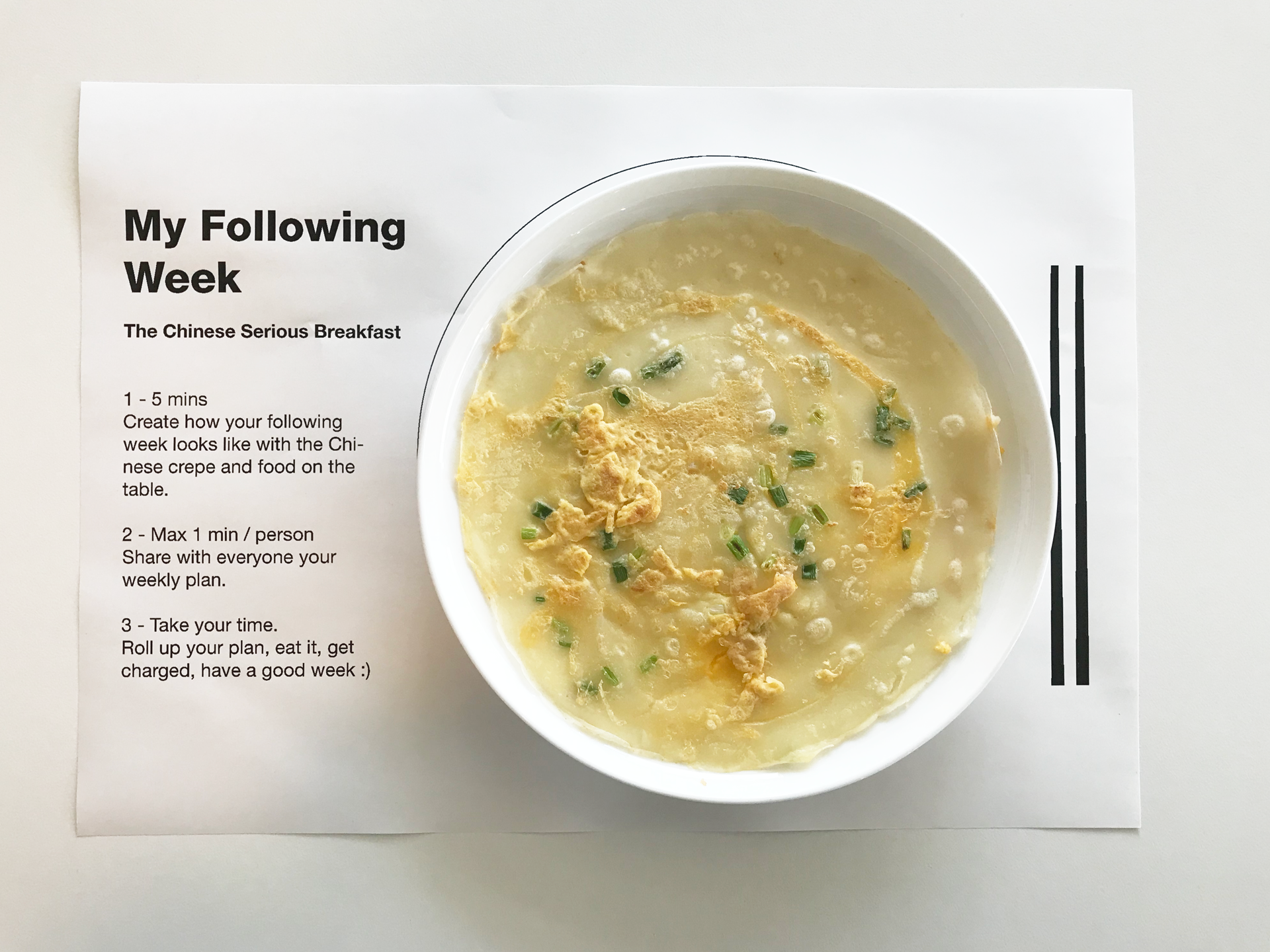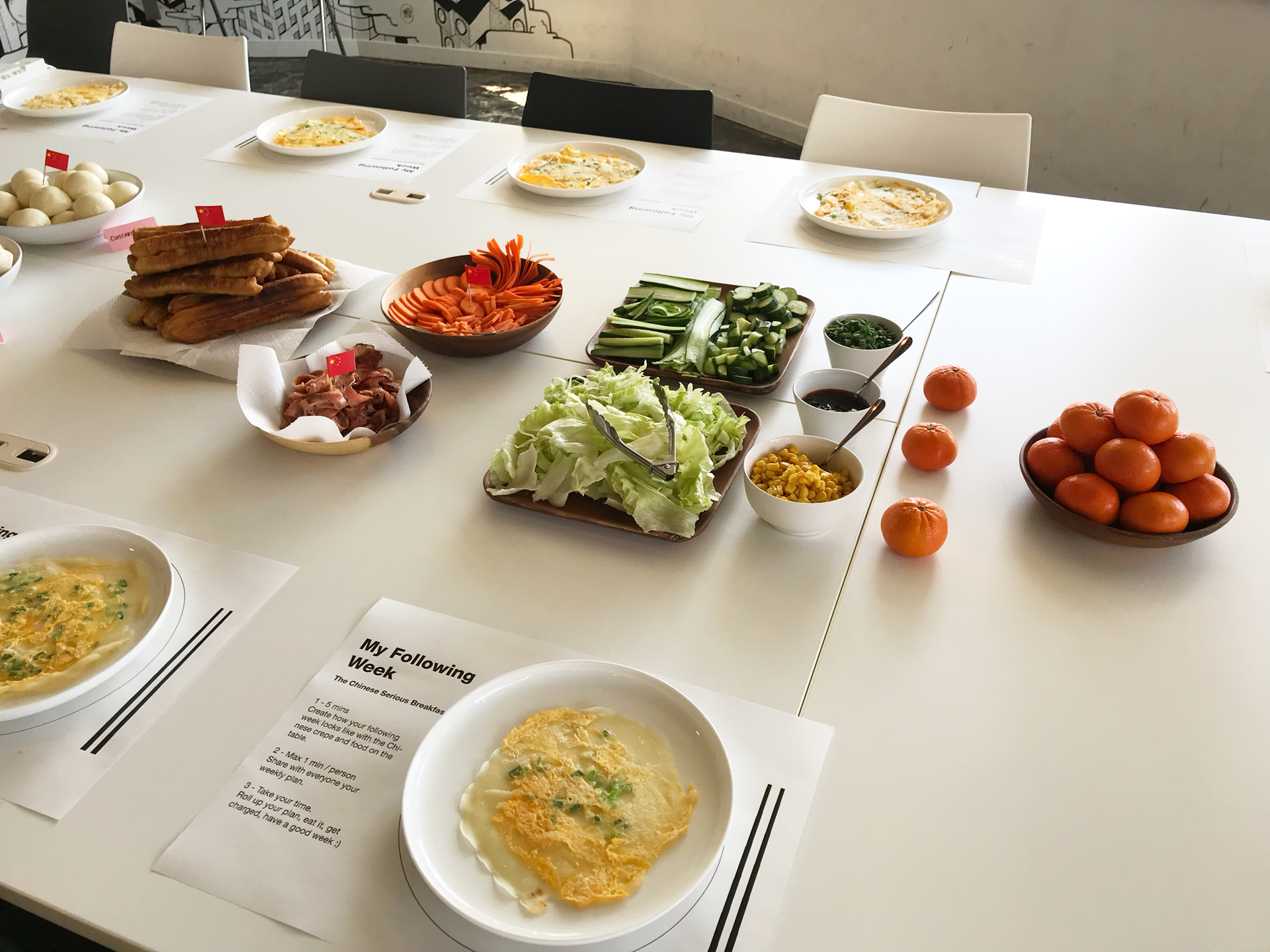 Chinese Serious Breakfast (inspired by Lego Serious Play) is a tiny 20 mins workshop to use food materials (they are cut in different shapes) to create "how your following week looks like" with a Jianbing (Chinese crepe), and share based on your creation.
Fun fact, participants use more words about texture, taste to describe their weekly schedule in a Chinese Serious Breakfast (eg. "I will have a spicy Monday because of X meeting", "a soft and creamy Friday"). Participants also tend to eat more vegetables.