🦠
When covid-19 hit Japan, many were struggling ways to grasp the situation. News and government sites failed to provide people with digestible information. How can we visualize the massive amount of data in a meaningful and visually appealing way? Together with some friends, we built an open source website for tracking covid-19 situation in Japan.​​​​​​​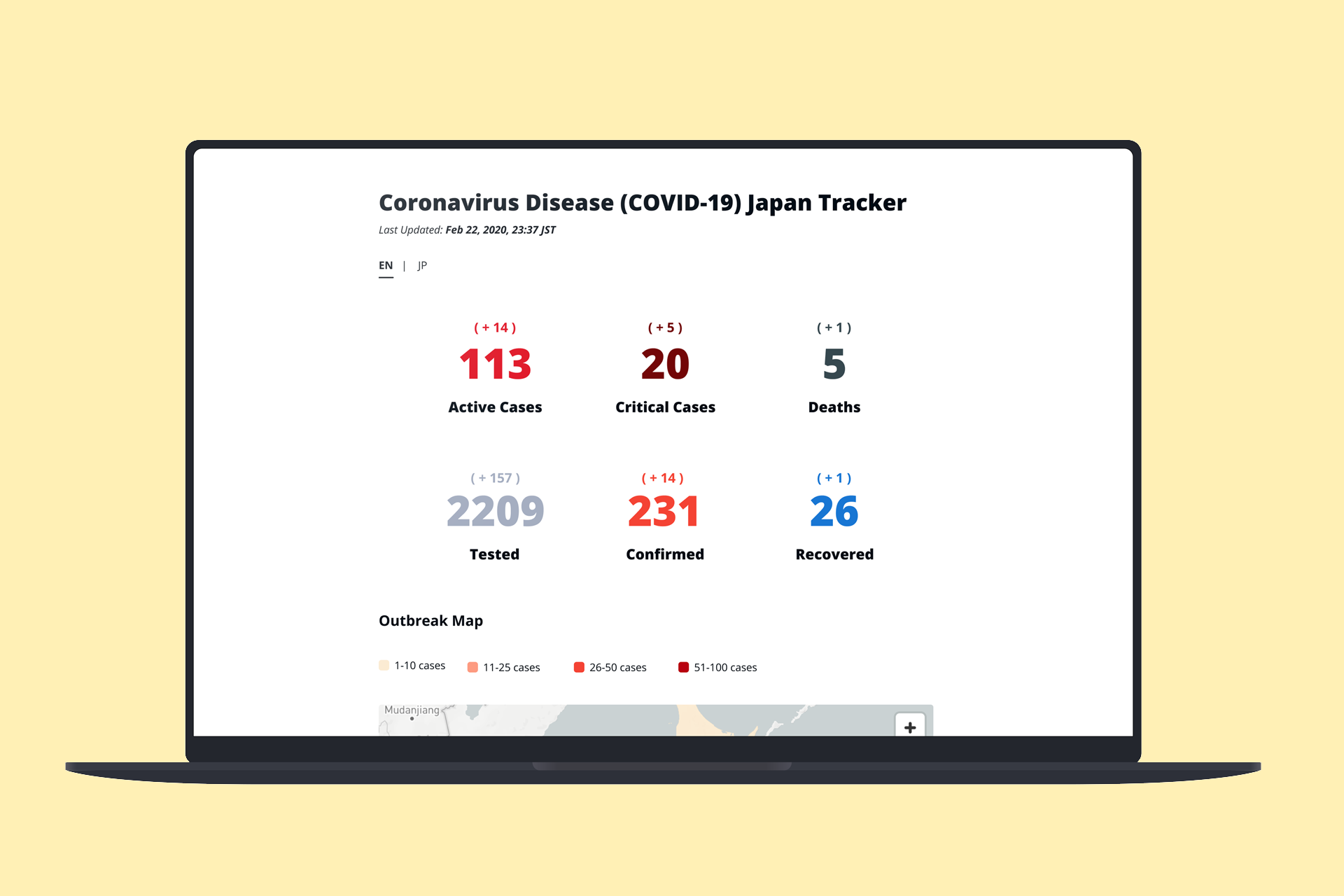 Prototype 1
When covid-19 just hit Japan in early February 2020, it was still a very new disease for people. During the first few months, there was relatively small number of emerging cases. In additional to general information like total cases and recoveries, people were interested in geographical informations and knowing where the thematic areas located. In our first prototype, we emphasized on the design of key KPIs, and the thematic map. We also collaborated with Japan Times, to provide them a web plugin for dragging data from our website. This helped us reach a wider audience in a very early stage. By prototyping simple and fast, we were able to receive feedbacks to improve our website.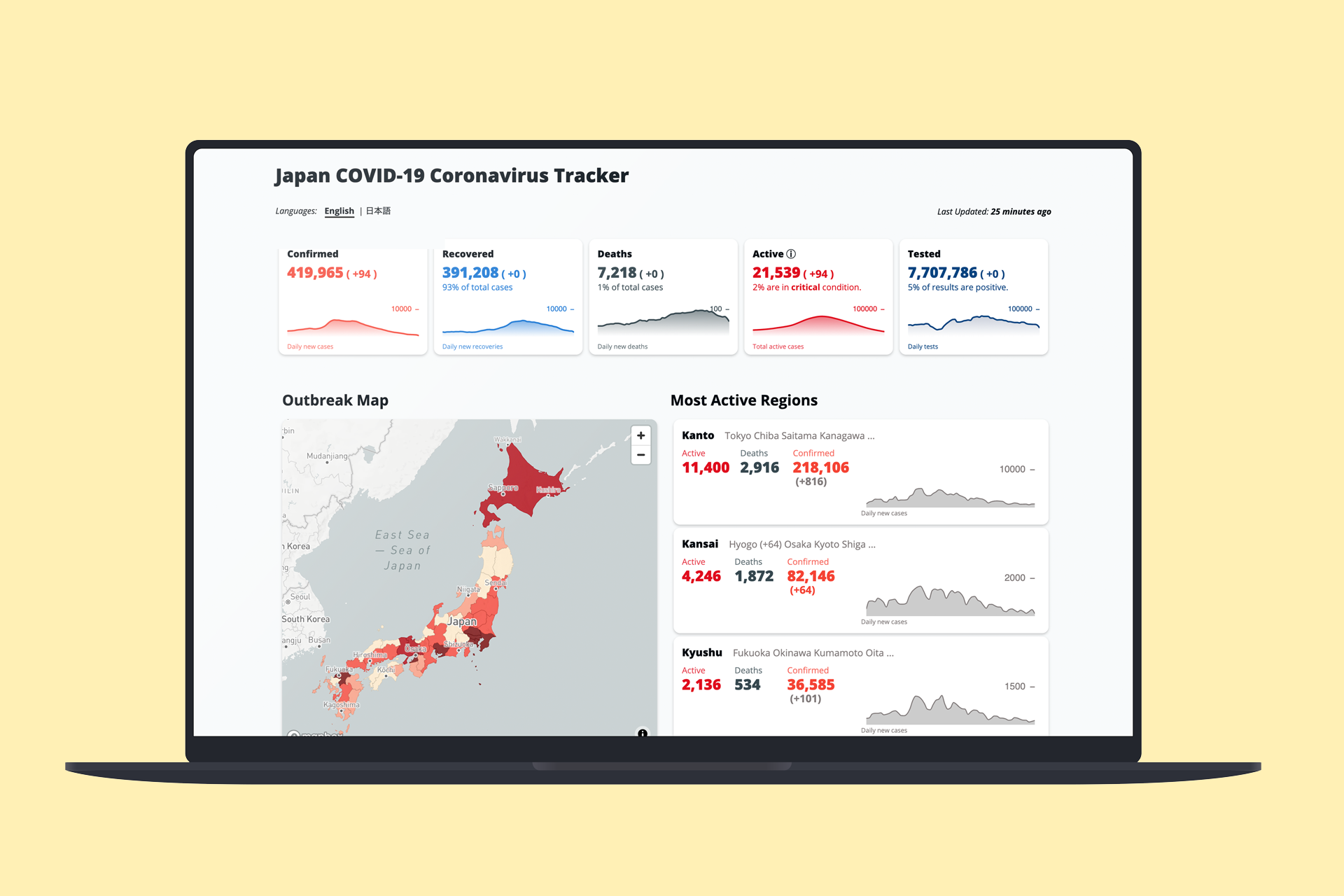 Prototype 2
As the pandemic rages on, the amount of data people can access also explodes. The stage 2 of this experiment was really about how to visualize the massive amount of data in a meaningful way, so our audience can get an idea about the situation with a glance. Based on the context of Japan, we also categorized prefectures by regions, so people can understand the migration between cities, and its impact to the covid situation. The change in the needs of our users also brought change to how we designed the data gathering process. First few months since the virus started to spread in Japan, we recorded in detail each case and their status (in a shared Google Form). Soon we realized that it was not sustainable. Hence we changed our data structure, to only record the core cases from each prefecture, and emphasized on showing users trend graphs to help them understand the change behind numbers.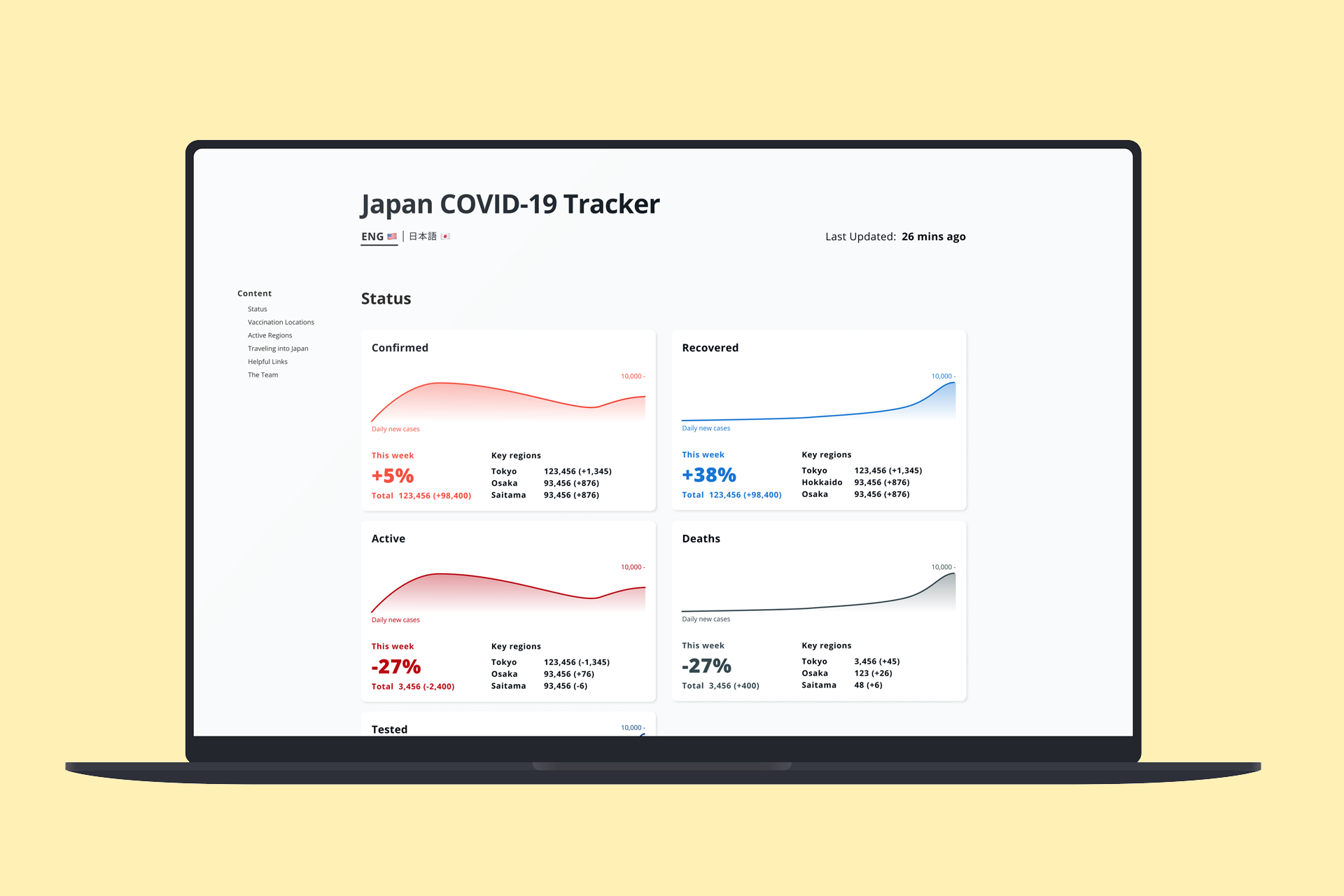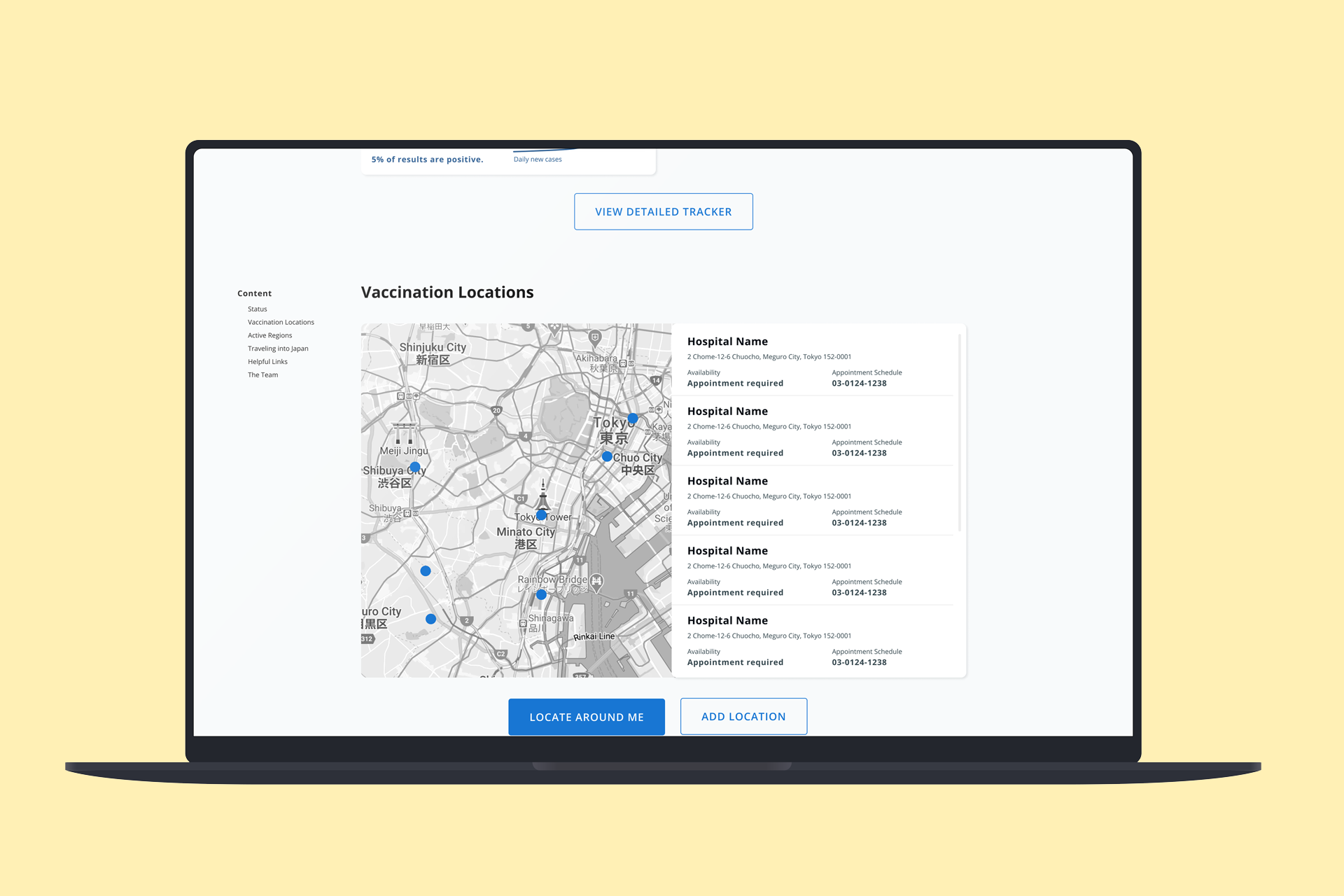 Prototype 3
With the development of vaccines, the covid cloud finally sees its silver lining. In stage 3 of the pandemic, our main users interest switches from a heavy focus on the covid situation, to a urge in informations around vaccination. The covid-19 tracking website also needs to reposition itself. The third prototype of this project is still a work in progress, as we're currently gathering more information around how vaccination is rolled out in Japan.
Some learnings while designing with data
- It's important to know the scale of the data you're designing with.
- Be mindful about assigning colors to data.
- Ask "What do we want to tell behind the data?".
- Not everybody is familiar with fancy data visualizations.
- Does your map end up being a visualization of population density?