🕊In 2020 the United Nations is celebrating its 75th anniversary. To mark this special occasion, the Innovation Cell of the UN Department of Political and Peacebuilding Affairs (DPPA) and Design Futures Initiative (DFI) are calling for designers and futurists to create speculative artifacts that evoke novel futures of how to better sustain peace. A group of designers including myself joined the contest. Our concept was successfully selected as 1 of the top 5 submissions, and is now on exhibition with the United Nation.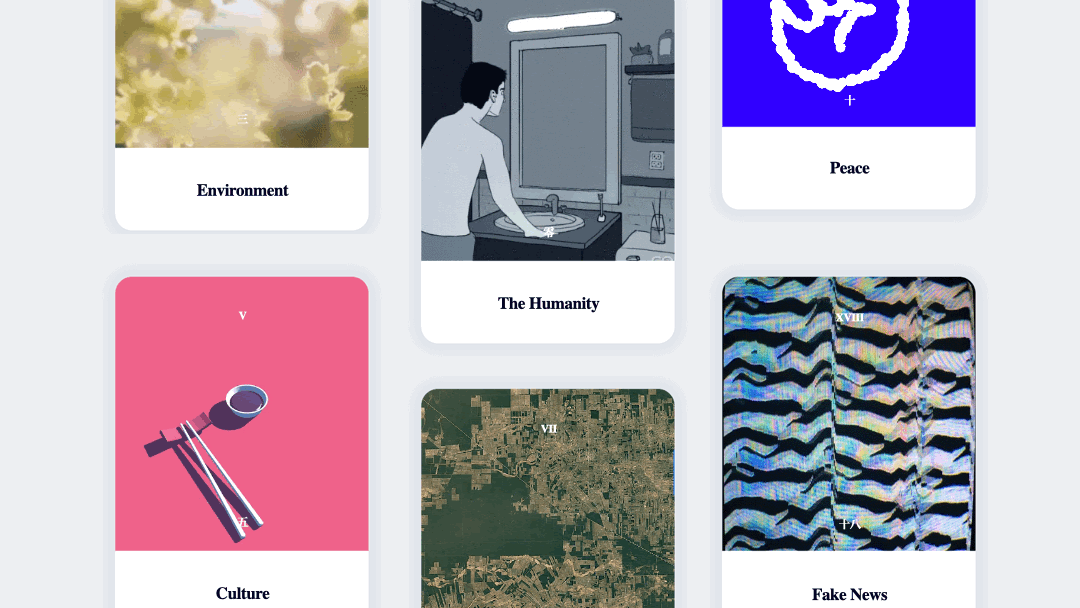 Prototype 1
What is peace without war? History and most contemporary social science tells us that peace is really about conflict. Peace lacks this analysable 'thing-ness' that conflict has: conflict is this tangible thing that we can measure and assign numbers and dollar figures against. It's something we can resolve, clean up, and provide aid to those that have been caught in the crossfires. But peace, it can seem like the 'something good' that comes after the something bad, to be brought in by the victor or a mediating third-party. 
We disagree, peace isn't an answer to be bestowed upon the afflicted. And while the future isn't necessarily all technology and Artificial Intelligence, we believe tech can bring about proactive peace mediation and accelerate a peace-building that is, very much, human. The future of peace is not a concrete answer, but using our 0-and-1 counterparts we can understand the full scope of a potential conflict and pre-emptively facilitate new, fresh, and un-biased conversations; to discover common ground, and align on outcomes that is based on mutual tolerance, just compromises, and peaceful settlement.
Conflict is overhauled - from non-starters, escalations, and stalemates to collaboration, innovation, and new opportunities. Peace then, is transformed - from a closed yes/no question with a singular answer to open-ended storytelling with limitless possibilities. 
In Peace, We Believe is a toolkit for anyone looking to open up conversations, surface questions, and speculate on stubborn challenges around conflict prevention, peace mediation, and peace-building. It is a modern alternative of  the timeless Major Arcana in the narrative of peace-building. It is a future tool for peace mediation, that also works now.

Prototype 2
We are currently taking the concept beyond, building a board game for futuring peace. Stay tuned!